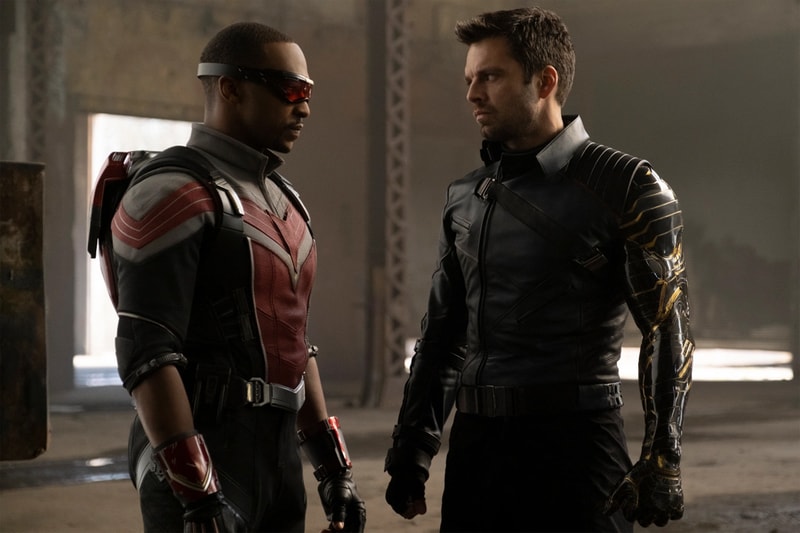 A little less than a month before its release, Marvel and Disney+ has released a new set of images for The Falcon and the Winter Soldier, giving fans a closer look at some of the main characters and their superhero suits.
Aside from showcasing the new looks of both Anthony Mackie and Sebastian Stan's Falcon and Winter Soldier after the events of Avengers: Endgame, the stills also give fans a first look at the returning Agent Sharon Carter, played by Emily Van Camp, and the introduction of Sam Wilson's sister Sarah Wilson, played by Adepero Oduye.
In light of the retirement of Captain America after the defeat of Thanos, The Falcon and the Winter Soldier follows Sam Wilson aka the Falcon as he navigates through the legacy of Steve Rogers, who entrusted him with the shield. Things get complicated when Wyatt Russell's John Walker comes into the picture as the supposed successor of Captain America, taking on the mantle of U.S. Agent, and only gets worse as Daniel Brühl's Baron Zemo makes a return as an anarchist group named the Flag-Smashers cause an uprising.
The Falcon and the Winter Soldier arrives to Disney+ on March 19.
Elsewhere in entertainment, Zack Snyder has released a new image of Jared Leto's Joker in Justice League: The Snyder Cut.
Click here to view full gallery at HYPEBEAST
Continue Reading at https://hypebeast.com/