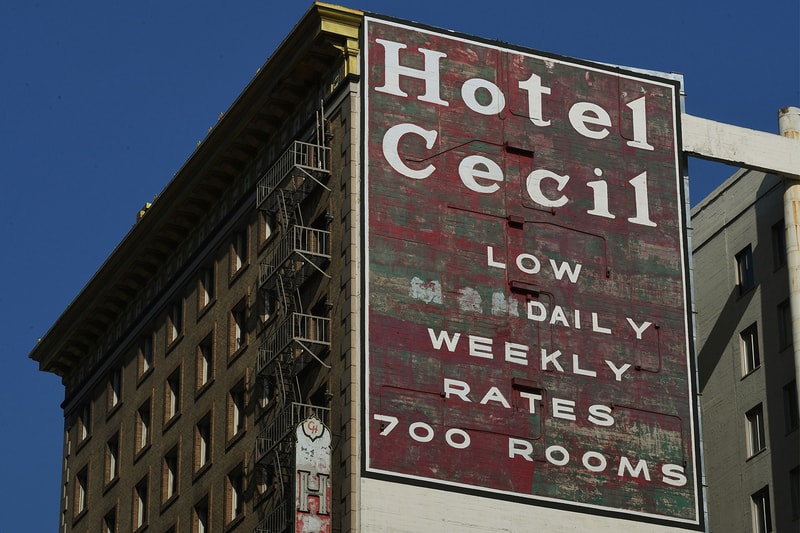 Netflix is set to take a deep dive into the 2013 case of Elisa Lam at the Cecil Hotel in the new documentary series, Crime Scene: The Vanishing at the Cecil Hotel.
Directed and executive produced by Joe Berlinger (The Ted Bundy Tapes), the four-episode docuseries will "deconstruct" the events behind Lam's disappearance with interviews with the hotel employees, guests and investigators. The case of Lam, a Vancouver native and a tourist at the Downtown Los Angeles hotel, gripped the public due to the strange circumstances surrounding it. She disappeared in late January 2013 and by mid-February, the authorities released the last-known CCTV footage of Lam (dated February 1) taken inside the hotel elevator as she exhibited some strange behavior. During the investigation, guests at the Cecil Hotel began complaining about low water pressure and even its bizarre black color and taste. Lam's body was then found in one of the water tanks of the hotel, and the coroner's report stated accidental drowning as the cause of death and her bipolar disorder as a factor. However, many have questioned how Lam gained access to the staff-only rooftop and even managed to get inside the water tank by herself.
"As a true crime documentarian, I was fascinated in 2013 when the elevator video of Elisa Lam went viral and legions of amateur detectives used the internet to try to solve the mystery of what happened to her, a 21-year-old Canadian tourist on her first trip to Los Angeles," Berlinger said in a statement. "So, when journalist Josh Dean, who is also a producer on the project, brought us his research into this case, we realized there was as an opportunity to do something different by not just telling the story of Elisa's disappearance, but to create a series that explores ...
Continue Reading at https://hypebeast.com/