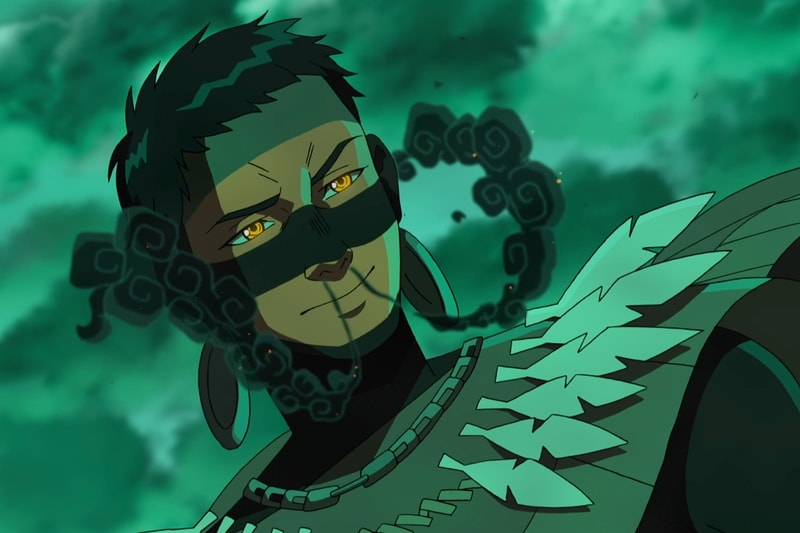 With its unrivaled lineup of binge-worthy anime titles, Crunchyroll has become the go-to for streaming the genre since it was founded in 2006. Now considered an uber popular one-stop-shop for anime, manga and dorama content, its catalogue of titles is the most extensive in the field. Touting a steady mixture of new and original shows and long-running favorites, the platform serves something for everybody. Whether you're a longtime anime addict or have recently discovered the style, HYPEBEAST sifted through its impressive lineup to help prioritize your watching. From recently-launched series to cult classics, these are the top Crunchyroll titles to stream, including a few releases to watch out for. Consider your weekend plans solidified.
JUJUTSU KAISEN is one of the newest titles on Crunchyroll, with new episodes releasing every Friday. It's a dark fantasy horror series that follows the life of teenager Yuji Itadori who finds himself entangled in an epic battle between sorcerers and powerful curses, even becoming possessed himself. The show is based on the 2018 manga of the same name and follows the life of the teenager as he attempts to use good to fight evil. MAPPA and Sunghoo Park, the animation studio and director behind The God of High School, came together once again to bring this storyline to life.

Onyx Equinox, which is slated to launch later this year, is one of Crunchyroll's Original series. It's the ultimate story of putting greater good over one's own self as it follows an Aztec boy named Izel who is chosen to act as humanity's champion during a war of the gods. With the future of the people at stake, he must complete the impossible task of closing the five gates to the underworld while battling his own internal darkness. The show ...
Continue Reading at https://hypebeast.com/