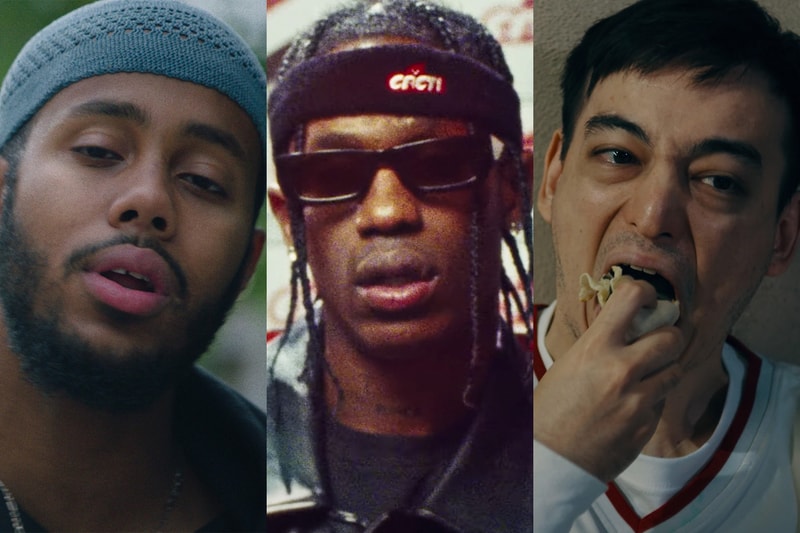 As the week in music comes to a close, HYPEBEAST has rounded up the 10 best projects for the latest installment of Best New Tracks.
There are only 15 weeks left in 2020 and some major artists are ramping up releases before the end of the year. Some highly anticipated albums dropped within the past seven days too, with the likes of Action Bronson, Joji, A$AP Ferg and the supergroup known as Spillage Village all offering something new and exciting to occupy your ears.
Rising Toronto poet turned singer and songwriter Mustafa continues to release meaningful and emotional new music too, debuting his "Air Forces" music video with co-production from Frank Dukes and Jamie xx. And of course, Travis Scott tapped M.I.A. and Young Thug for "FRANCHISE" where the Cactus Jack leader gave a tour of Michael Jordan's Chicago mansion featured prominently in the Netflix series The Last Dance.
Tap in for the full rundown of HYPEBEAST's latest Best New Tracks below.
---
Travis Scott - "FRANCHISE" feat. M.I.A. and Young Thug
Travis Scott makes sure that every time he drops a new song, it's a moment. With "FRANCHISE," not only did he get a rare M.I.A. feature (the first in what, a half-decade?) but he also got prime Young Thug and shot the whole thing in Michael Jordan's Chicago estate, laying out all of his Air Jordan collaborations on MJ's quite literal home court. If that's not a flex, then we don't know what is.
Listen: Spotify | Apple Music
---
Mustafa - "Air Forces"
23-year-old Toronto-based Muslim poet Mustafa has been an artist to watch throughout 2020 thanks to his soulful debut "Stay Alive". After collaborating with James Blake for the follow-up, "Come Back", he delivered another stellar single ...
Continue Reading at https://hypebeast.com/