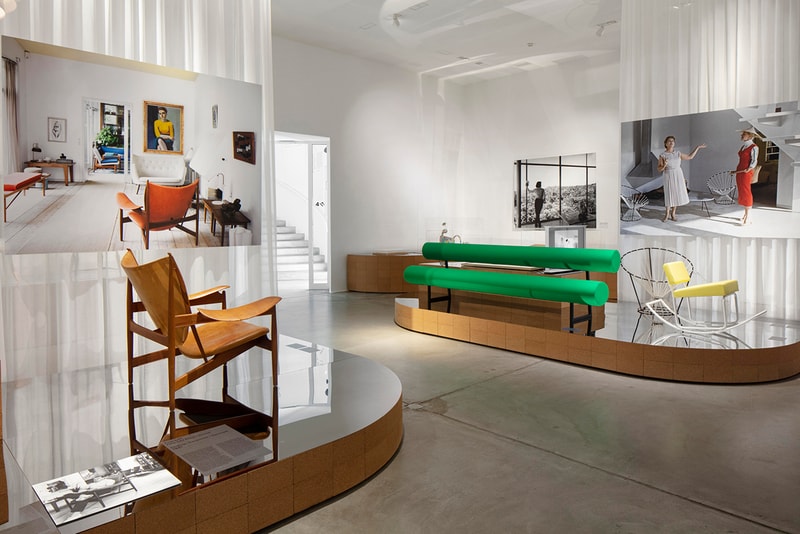 Vitra Design Museum is holding a retrospective on the history of interiors in its "Home Stories: 100 Years, 20 Visionary Interiors" exhibition.
The exhibition aims to recognize the historical importance of domestic interiors and have they have changed throughout the last century, spotlighting the homes of Karl Lagerfeld, Lina Bo Bardi and Finn Juhl and many more visionary figures. The museum's director, Mateo Kries, and assistant curator, Anna-Mea Hoffman say that domestic interiors have been excluded from "serious discourse" when it comes to appreciating architecture and design.
Speaking to Dezeen, Kries says, "With architecture, there's a mass of magazines, zines, blogs and everything — and in interiors, there's nearly nothing." He adds, I think there's several reasons: one is probably that architects do houses, designers do objects, but the people that do interiors are sometimes architects or designers – and then they see it at the periphery of their main work."
As a result, "Home Stories: 100 Years, 20 Visionary Interiors" offers an insight into 20 unique interiors that give a comprehensive overview of domestic living in Western cultures. Furniture pieces, drawings, short films and models have been curated in a retrospective order spanning four rooms: "Space, Economy and Atmosphere," "Rethinking the Interior," "Nature and Technology" and "The Birth of Modern Interior."
The first room analyses interiors from 2000 to the present, such as architecture studio Elii's Yojigen Poketto space-saving urban apartment and Granby Four Streets' project that revived soon-to-be-demolished houses in Liverpool. The second room includes a spotlight on Karl Lagerfeld's pied-à-terre in Monte Carlo, a space that championed the maximalist Memphis design aesthetic alongside an image of Andy Warhol's Silver Factory.
In the third room, Vitra Design Museum explores how interiors welcomed the outside in the decades between 1940 and 1960, and …