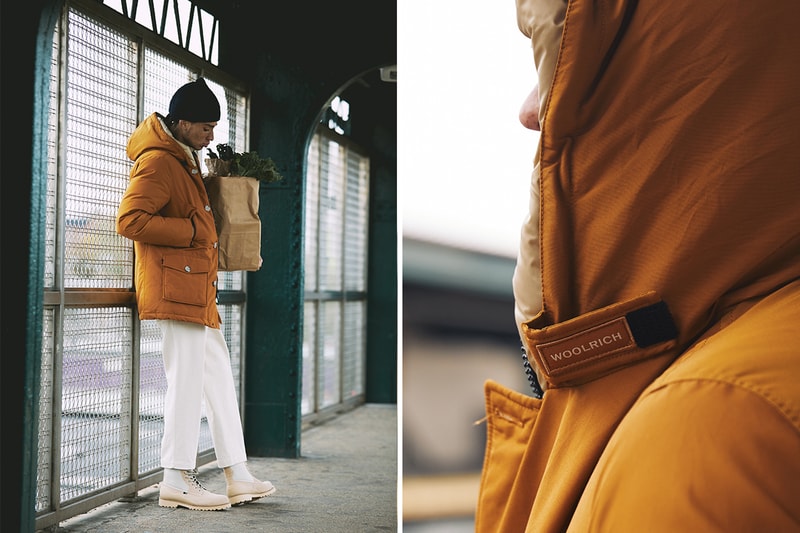 In a fashion landscape where the term heritage is constantly thrown around, the outerwear label Woolrich is its true embodiment. The purveyor, founded in Pennsylvania in 1830, has a storied history. Despite its rich past, Woolrich looks to the future to create the heritage of tomorrow with its designs. This past year alone, the label has partnered with brands like Aimé Leon Dore, Stüssy and N.HOOLYWOOD, and opened a new immersive flagship in New York City. To see how the brand is creating for a new generation, look no further than its latest selection of parkas, a series of cold weather garments that protect against the elements without skimping on style. A conversation with Woolrich's creative director, Andrea Canè, reveals the deeper story behind the modern fashion house.

How would you describe the Woolrich ethos?

Our product philosophy is purposeful simplicity. Creating versatile products with purpose for the American outdoors has led to a "less is more" approach to design. This simplicity reflects the humble yet steadfast origins of our brand. Our position stems from the truth of our history and that history is centered on two primary components: our audience and their needs and the function of our products.
The heritage of a brand has the potential to change as it matures. How does Woolrich communicate its heritage to a younger generation without sacrificing the integrity of its roots?
As creative director of Woolrich, my goal is to create and convey a 360-degree experience. As America's original outdoor clothing company, we have a rich and varied legacy that is constantly evolving to remain relevant: creating beauty through utility, and style through capability. Woolrich products are functional with an elevated sensibility. We make products that unlock the privilege of a life lived outdoors — in nature and ...
Continue Reading at https://hypebeast.com/