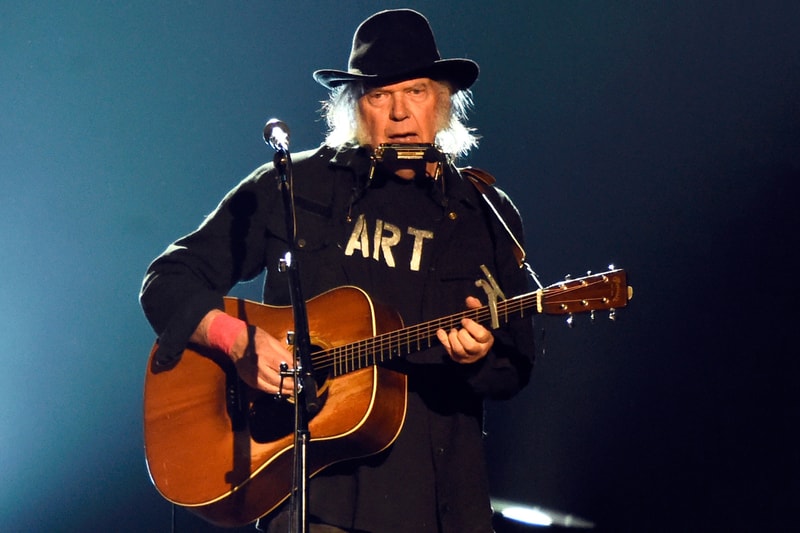 Neil Young has been busy lately. On top of announcing his upcoming documentary Mountain Top last month, the Canadian artist also revealed plans for reeling through a set of unreleased tracks to out out Homegrown, a collection of vintage recordings from 1975 with a focus in acoustics. Just recently, the artist has dug through the archives and unveiled a long list of never-before-heard music, which encompasses tunes from both live and studio albums.
A total of 29 unreleased projects are seeing the light of day via Young's website Neil Young Archives, which include live recordings and unheard LPs, like an album of Young's 1974 set at Bottom Line in New York City. Another example is a song from an animated film by Willie Nelson's son that was inspired by Young's 1982 album Trans. Other unreleased albums like Homefires, Chrome Dreams from 1977 and Island In The Sun from 1982 round up the archival releases the artist is finally putting out.
According to Young, fans get to vote on their top three picks from the list: "We have these projects in the can right now. We will be asking subscribers only to vote for their top three choices from this list… Watch for the official NYA announcement and your personal link to vote for what you think we should work on next for the fastest release of your favorite projects." Though a lot of music is being offered, it appears that all this only scratches the surface of the artist's vast private collection.
Scroll below for a look at the list of each project and stay tuned for more news on Young's website for voting details.
Elsewhere, Questlove is set to make his directorial debut with an upcoming documentary dubbed Black Woodstock.
Neil Young's Unreleased Projects:
...
Continue Reading at https://hypebeast.com/