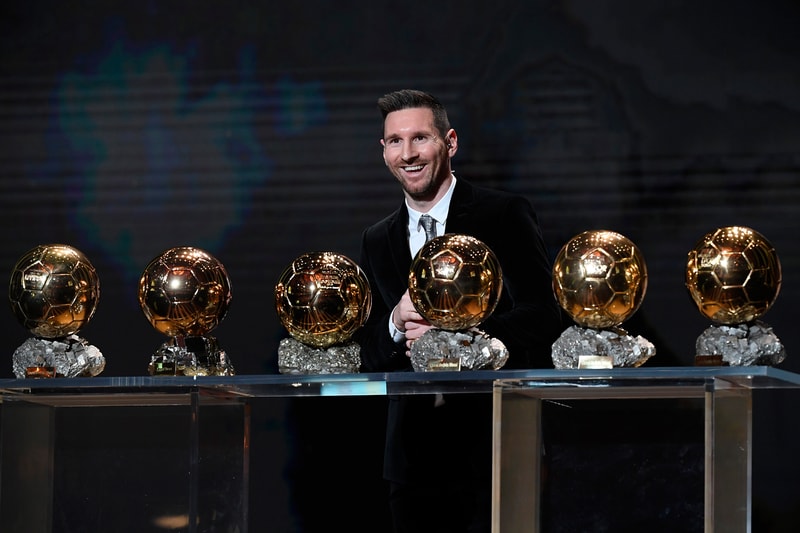 32-year-old Argentine Lionel Messi claimed his sixth Ballon d'Or last night in Paris, solidifying his G.O.A.T. title in the Beautiful Game. After being overtaken by Luka Modric, who broke a 10-year streak that saw both Messi and Cristiano Ronaldo being awarded the coveted title, Messi claimed the lauded trophy once again, four years since his last.
During the 2018/19 season alone, Messi scored 54 times for club and country and also led Barça in winning La Liga. On winning Messi told the crowd, "Today is my sixth Ballon d'Or. It's a completely different moment, lived with my family and my children." Messi continued, "As my wife said, you must never stop dreaming but always work to improve and continue to enjoy. I am very lucky, I am blessed. I hope to continue for a long time. I realise that I am very lucky, even if, one day, retirement will ring. It will be difficult. But I still have beautiful years ahead of me. Time goes very quickly, so I want to enjoy football and my family."
Messi's recent win also means the Ballon d'Or award has been won by a player from Spain's La Liga in each of the last 11 years.
Coming in second place is Liverpool defender Virgil van Dijk, the big winner of the Champions League this year, followed by Cristiano Ronaldo in third. The latter has not left the podium since 2010. In fourth and fifth place are Liverpool teammates Sadio Mané and Mohamed Salah. Seven Liverpool players placed in top 10. It's also worth noting that for the first time no players from Real Madrid made the top 10 list.
In addition to the Ballon d'Or, other awards were also presented. The Kopa Trophy for the best player ...
Continue Reading at https://hypebeast.com/