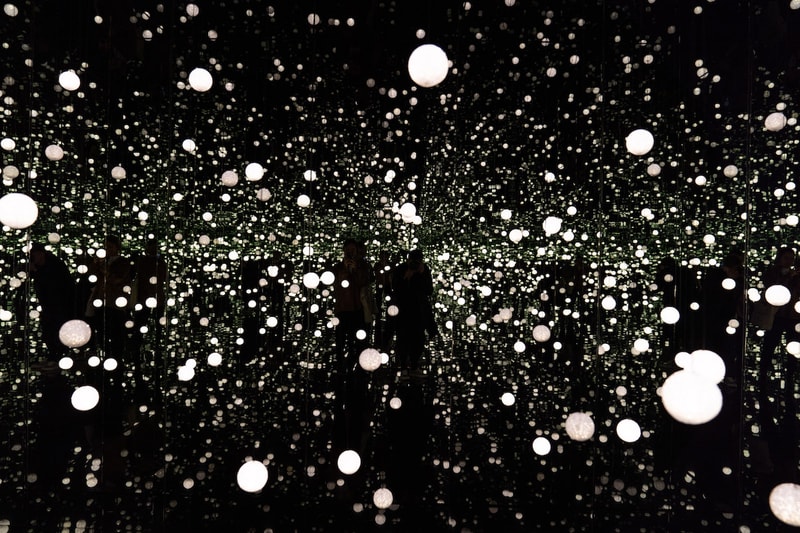 This summer, David Zwirner gallery announced that renowned Japanese contemporary artist Yayoi Kusama would be bringing her large-scale installations and sculptures to the gallery space once again. Before "EVERY DAY I PRAY FOR LOVE" launches this Saturday, HYPEBEAST was given an exclusive look inside Kusama's latest exhibition.
Since working with pop and minimalist artists in the 1960s, Kusama has created works that have captured global attention. From her famous dot works to large-scale installations, the artist explores her desire to escape from psychological trauma through an obsessive artistic vision. "EVERY DAY I PRAY FOR LOVE" brings viewers into an all-encompassing environment that highlights the artist's prolific style of art. A new series of paintings depicting biomorphic shapes showcases the artist's focus on minute details yet bold explorations of color. The repetition of dots within her work act as a source of self-obliteration.
A highlight of the exhibition is the debut of a never-before-seen Infinity Mirror Room, titled 'DANCING LIGHTS THAT FLEW UP TO THE UNIVERSE.' The captivating environments allow visitors to immerse themselves in an illusion of infinite space. Continuing with this theme, 'Ladder to Heaven' consists of a steel ladder, covered in LED lights, with circular mirrors placed above and below it. As the ladder changes colors, viewers have the impression ...
Continue Reading at https://hypebeast.com/