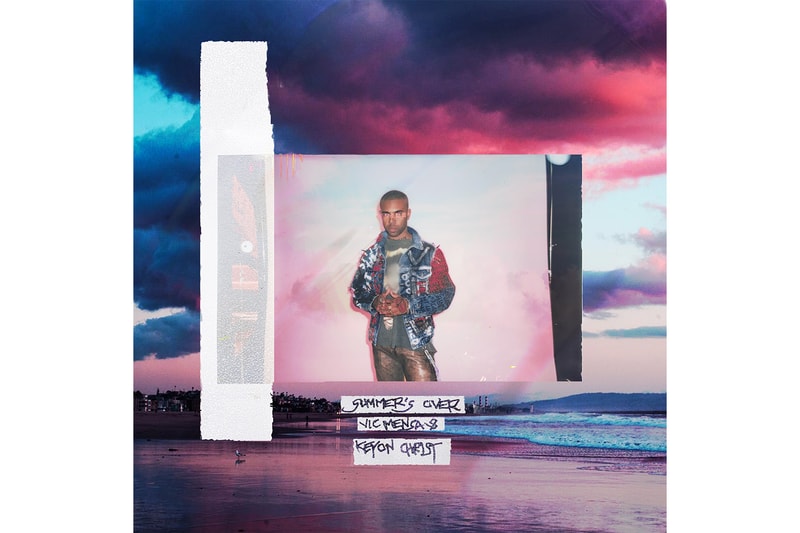 Vic Mensa and Keyon Christ usher in the fall season with a commemorative new cut entitled "Summer's Over." The new track dials in on Christ's expertise at crafting future-tinged sounds, whereby riotous synth underlays and glitchy blips give Mensa the basis to propel his lyrical prowess forward. Christ's vocals can be heard in the backdrop of the track.
In many senses, the new cut sees Vic returning to the experimental sound that fans were initially drawn to on tracks like 2014's "Down On My Luck" and "Feel That," offering up a perfect take on melodically-aligned, nightlife-ready hip-hop. The two originally connected for Christ's "unfuckingfortunately!," which saw similarly experimental sounds from both being heavily employed.
In a recent statement to HYPEBEAST, Vic shared that "'Summer's Over' is really just a vibe to head into fall with. Keyon's sonic landscape is so unique that even with a pretty straightforward lyrical direction it's still going to sound like nothing you've ever heard before. We were really just having fun with it." He also teased his forthcoming project, noting that "Keyon's production is the foundation for my next album, so we've just been cooking non-stop. I think we connect creatively because neither of us is interested in doing the same sh*t everyone else is doing. We're trailblazers."
Keyon also shared his thoughts on his creative connection with Vic and the material they've been cooking up:
I think we fit like a dope puzzle piece. Working together was sort of a freak accident but also I'd always been a fan of Vic's music. We were in similar circles him being Roc Nation and mine being G.O.O.D. Music so I feel like we represent a next gen Watch the Throne...[We thought] 'how would that sound?' Respectfully we ...
Continue Reading at https://hypebeast.com/