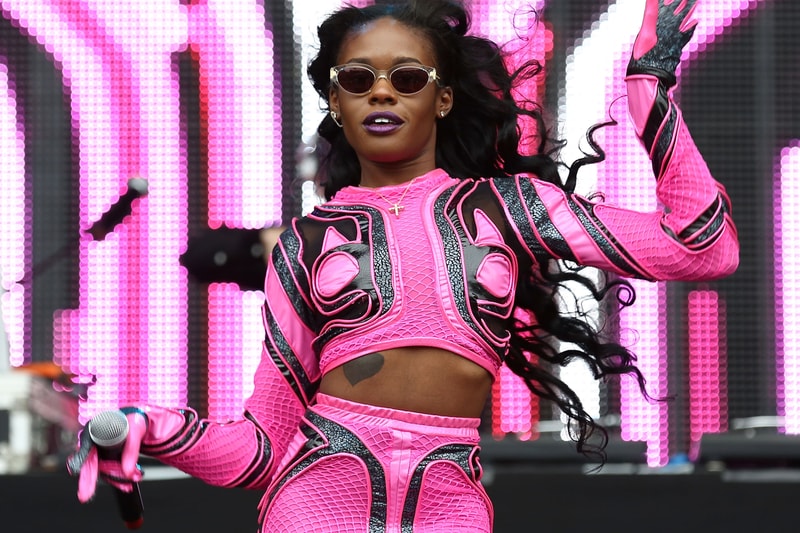 Azealia Banks has never been one to shy away from speaking her mind, often leading her down the path of controversial remarks that don't always sit well. After Banks ignited a feud with Elon Musk and Grimes last year which led to attorneys getting involved and the tech-monolith deleting his Instagram account, she later wrote an unexpected apology letter. However, it seems Banks is hasn't let the Tesla and SpaceX CEO escape her crosshairs.
Last week Azealia dropped her newest project Yung Rapunxzel Pt II. Running it at nearly 30-minutes, the track sees Banks doing her thing over a Gabber and Psy Trance-heavy instrumental, offering up something that sounds straight out of a dystopian future. Banks noted that she would officially release the project via various streaming platforms soon, stating in a now-deleted Instagram post that it would also include two new songs, the most notable being "96'Corolla (Motorman)."
In the statement, Banks shared that the song "tells a story of an ungrateful technocrat who's ego becomes too big for his britches." She notes that she plays the role of a revolutionary executioner, whereby the technocrat's "neural activity is cut off via satellite, rendering him a vegetable and erasing him as a threat to humanity." Things only get weirder as she continues in naming the technocrat Alon Dust — strikingly familiar to Elon Musk. Banks has noted that the new track about "Alon Dust" was written for Poppy, who late last December claimed Grimes — who is currently in a relationship with Musk — had bullied her.
While we wait to hear the official version of "96'Corolla (Motorman)," feel free to check out Banks' latest project Yung Rapunxel Pt II below.
For more music news, Lil Tracy just shared a new single entitled "Beautiful Nightmare....
Continue Reading at https://hypebeast.com/