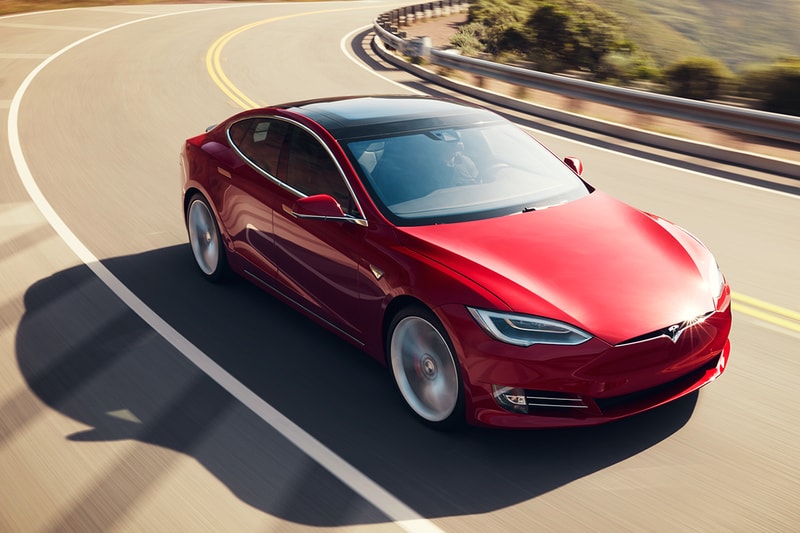 Hot on the tails of the announcement of Porsche's extremely fast all-electric Taycan Turbo S, which can reach 60 miles per hour in in 2.6 seconds, Tesla has announced that it is currently testing a new prototype Model S that will reach even faster speeds than the Taycan as well as the company's own "Ludicrous" speed.
The prototype includes a new powertrain called "Plaid," which is named based on Mel Brooks' movie Spaceballs, similarly to "Ludicrous" mode. The Plaid powertrain features three electric motors instead of two and will eventually be available in the Model S, Model X, and the second-generation Roadster. Elon Musk recently tweeted that the new powertrain is about one year away from production.
Tesla noted on Twitter that the Model S featuring the Plaid powertrain lapped the Laguna Seca raceway in 1 minute and 36 seconds, which is around one second faster than the previous record set for a four-door sedan. However, a Laguna Seca spokesperson told CNBC that the race was deemed unofficial, as track officials "were not officiating while the Tesla was testing," and that official records "only happen during sanctioned events where a sanctioning body is officiating."
The news isn't stopping Tesla, however, as it plans on bringing the Plaid powertrain-clad Model S to Germany's Nürburgring track for an official race after hearing that Porsche just set the record with its Taycan. Tesla's upcoming Nürburgring run will mark the first official showdown between the powerful all-electric vehicles.
Watch a video of the souped-up Model S below, then check out Ferrari's new convertible.
Yes. To be clear, Plaid powertrain is about a year away from production & applies to S,X & Roadster, but not 3 or Y. Will cost more than our current offerings, but less than competitors.

— ...
Continue Reading at https://hypebeast.com/