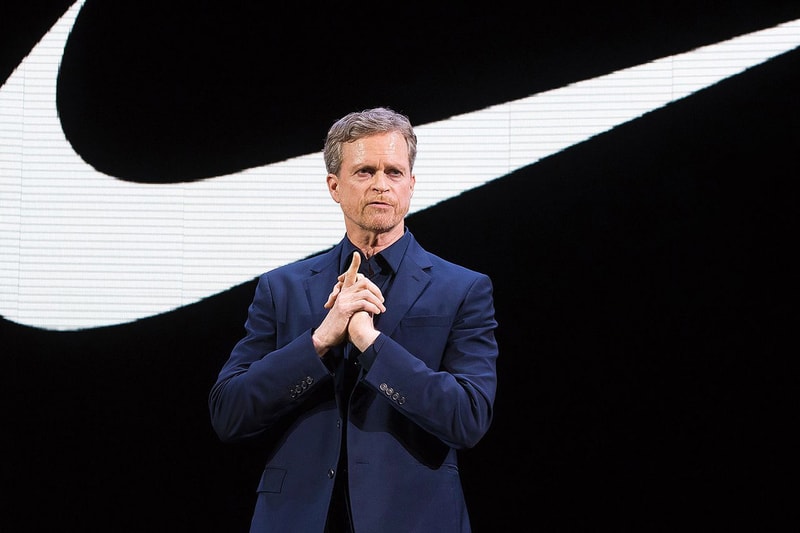 In a brief interview with Fast Company, Nike CEO Mark Parker discussed design and technology, appropriate considering that the sportswear giant recently won Fast Company's award for 2019 Design Company of the Year. However, Parker also opened up about recent backlash and bold decisions, offering a glimpse at the attitude that drives the all-powerful company's approach to controversy.
The CEO began by describing the role of design at Nike, explaining that "it's about presenting something that's meaningful to people, relevant and unexpected," but also that "The aesthetic, obviously, is very important, as well as the function." Parker notes that creating valuable tools for athletes is crucial for Nike designers, reiterating that "our touchstone" is a hybrid of performance and aesthetics.
Later, when asked about the recently-cancelled Air Max 1 "Betsy Ross," Parker explained the implications of divisive products:
[social consequences are] important, particularly in a world that's become polarized in many ways, amplified by social media. It's a more sensitive environment. So there are occasions when we've decided to pull our product and services from the market. The decision [regarding] that Air Max product was based on concerns that it could unintentionally offend and detract from the Fourth of July holiday. That's the reason we pulled it, not to create a source of polarization. We make those decisions, sometimes. They're rare, but it does happen. We're trying not to offend.
Parker also broke down the appeal in aligning with outspoken activists and champions of equal rights like Colin Kaepernick, explaining:
"There are values that are important to the brand and the company that we're not going to shy away from. We support the views of our employees, our athletes. And yeah, we will put a stake in the ground and take a stand. I don't want ...
Continue Reading at https://hypebeast.com/