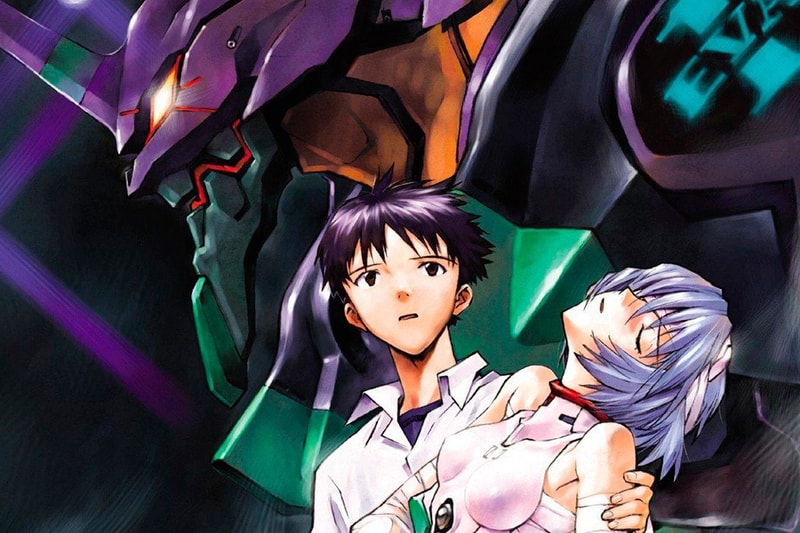 As fans have been catching up on Evangelion on Netflix, Studio Khara and Toei recently announced plans to screen the first 10 minutes of the fourth and final Rebuild of Evangelion installment releasing in 2020. Originally announced back in 2012, the last of the film series currently known as Evangelion: 3.0+1.0, Evangelion 4.0 and Evangelion Shin Gekijōban :||. The ":||" at the end of the Japanese title is taken from music notation and represents repetition after reaching the end of a measure.
According to Studio Khara and Toei, Shin Evangelion Gekijōban AVANT 1 (Beginning 10 Minutes 40 Seconds 00 Frame) 0706 Version will be screened at the Yoko Takahashi x Evangelion Stage presentation taking place at Japan Expo in Paris. The clip will also be simultaneously shown at Anime Expo in Los Angeles, Shanghai and various locations in Japan July 6. Additionally, Toei is launching the EVA-EXTRA app for iOS and Android July 1 to deliver more news regarding the monumental event.
Those heading to Anime Expo in Los Angeles and Japan Expo in Paris can expect the first 10 minutes of Evangelion: 3.0+1.0 to be screened July 6 at the special presentations. Others can download the EVA-EXTRA smartphone app to learn more about the global screening of Operation 0706 and catch all the news regarding the cult franchise.
In case you missed it, rumors surface that the Wachowski's are directing Matrix 4.
Evangelion 4.0 footage coming 7/6. The first 10 minutes of the next Eva film will be broadcast around the world from the Japan Expo held in Paris.

Official Evangelion app "Eva-Extra" also being released on 7/1. https://t.co/mNDATmZ0i4

— Kyle McLain (@FarmboyinJapan) June 24, 2019
最新映像『シン・エヴァンゲリオン劇場版 AVANT1(冒頭10分40秒00コマ) 0706版』をパリ・JAPAN EXPOステージから日本全国数か所、LA・Anime Expo、上海へ世界同時上映決定!7月1日公式アプリ『EVA-EXTRA』をリリース!作戦の詳細はアプリ上にていち早く発表します。https://t.co/qrfl3HsTf4#0706作戦 pic.twitter.com/bukqNrMESk

— 株式会社カラー (@khara_inc) June 24, 2019
Click here to view full gallery at HYPEBEAST
Continue Reading at https://hypebeast.com/