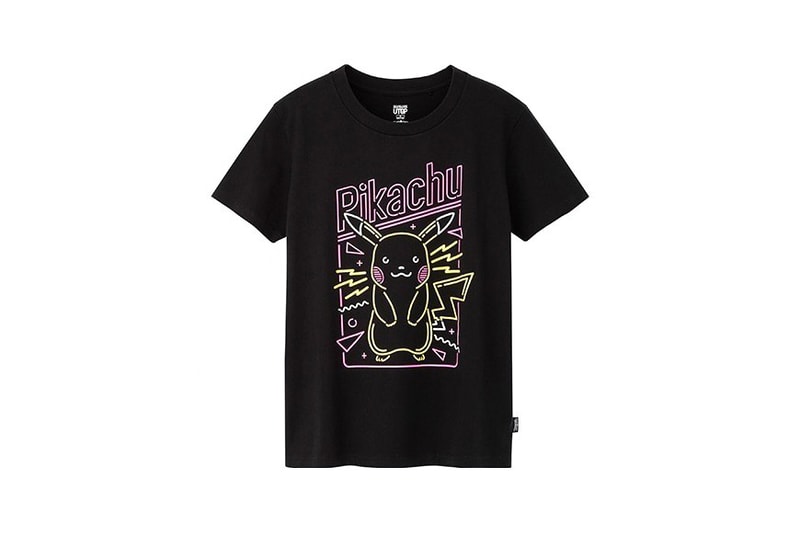 For its annual UT Grand Prix T-Shirt contest, UNIQLO named Pokémon as the theme. After 18,000 entries, the Japanese fast fashion retailer has chosen the winning designs which will be made available to purchase worldwide.
Claiming the top prize is China's Li Wen Pei whose design is comprised of three Magikarp and one Gyrados using a "totem style" to signify the "evolution from weakness to mightiness." Placing second is Japan's Mizukilobyte design which sees an Unown placed on the chest pocket while a vision test is found on the back of the shirt. Rounding out the top three is USA's Emily and her "pikachill" design that has Pikachu and Alolan Exeggutor "chilling on a tropical beach with a fancy drink."
Along with the top three winner's, the collection will also include other notable creations from the entries. The winner's were chosen from a judging panel that included creative director of UNIQLO UT NIGO, CEO of The Pokemon Company Tsunekazu Ishihara, and managing director of Game Freak, inc. Ken Sugimori.
The trio released a joint statement in celebration of all the winners:
"'Pikachu' always comes to mind when we think about "Pokémon". However, with Pokémon as the theme of the global t-shirt design competition "UT GRAND PRIX 2019", both UNIQLO and The Pokémon Company were so delighted and surprised to receive all of your precious Pokémon memories turned into such amazing graphic T-shirt designs.

There were so many good T-shirt designs, and the submissions came from over 40 countries! We are so impressed with how you express your design mindset and techniques using the world of Pokémon as your inspiration.

We hope you enjoy the UTGP 2019 SPECIAL JUDGES' SELECTIONS from all over the world and across all generations."
Look for all 24 Pokémon UT Grand ...
Continue Reading at https://hypebeast.com/