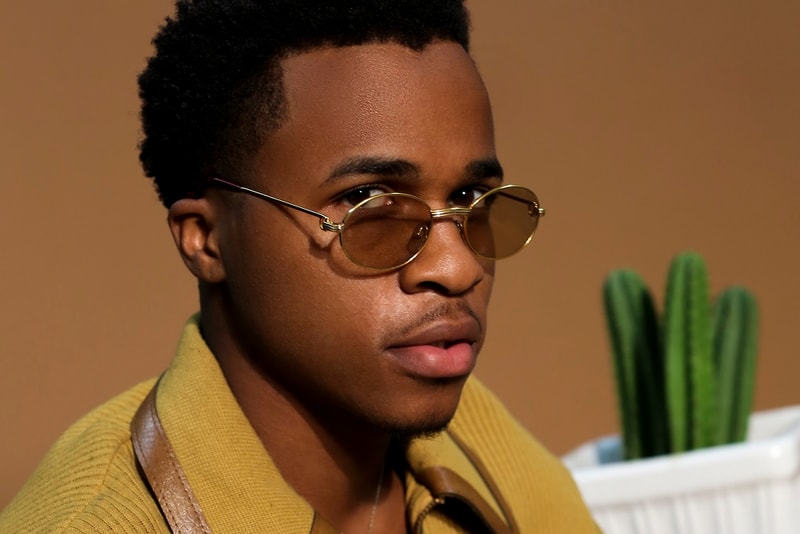 At the age of 24, Allan Kingdom is already a veteran of his craft. Now, having evolved far beyond the sonic confines of his collaborative work with Thestand4rd and Kanye West and his criminally-slept-on 2016 full-length Northern Lights, the Midwest-reared jack of all trades looks to reconcile the classic sounds of past eras with today's musical landscape. Taking his inspirational cues from the iconic figures that shaped funk, soul and R&B, Allan Kingdom delivers up a new project titled Peanut Butter Prince.
Made up of six new tracks, Peanut Butter Prince is being released as the first project from legendary producer, songwriter and studio wizard Anthony Kilhoffer's (Kanye West, Kid Cudi, Jay-Z) new 1st Gen label. A joint venture between the aforementioned outfit and Allan Kingdom's own Yebo Inc. imprint, the EP is also being distributed via Stem. Notably, Kilhoffer assumed the role of executive producer on the effort, ensuring a high standard of production and an exceptional, cinematic sound.
Peanut Butter Prince marks a noteworthy turn in direction from Allan Kingdom, who adopts a more pop-tinged, balanced style for the EP. Specifically, the themes of the project deal with love, life, lust and everything in-between; Peanut Butter Prince is Allan Kingdom's six-part breakdown of what it means to be young and on the move. The release also features its creator's own brief interpretation of Bootsy Collins' timeless 1976 masterpiece "I'd Rather Be With You," which is always welcome. To learn about the effort and the creative processes behind it, we linked up with its creator to discuss his influences, current plans and more.
When did you start putting this EP together?
Basically, Kilhoffer just hit me up on Twitter to work. We got together, and the first time we met up, he just asked me what my ...
Continue Reading at https://hypebeast.com/