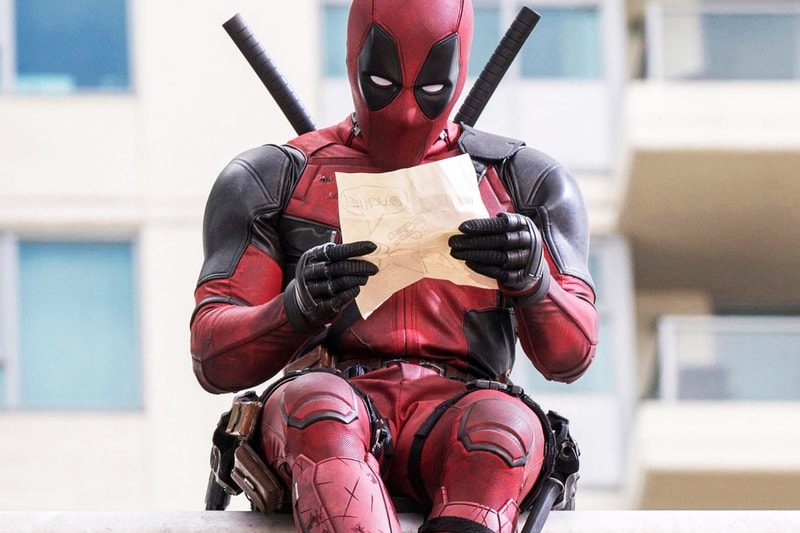 Looks like Kanye West is continuing with his Twitter spree, this time hitting up Ryan Reynolds and his Deadpool franchise. Taking to his personal account, West first praised the franchise and then offered up his musical assistance, "I love both Deadpool movies. I heard tracks in it that sound similar to mine...bro I would have cleared my music for Deadpool." West continued, "your guys writing and approach is so innovative ... I love how you guys break the 4th wall... thank you for being innovative and please know I'm down to clear next time."
Reynolds then quickly chimed in, stating he'd have a word with Deadpool 2 contributor Céline Dion, "Agree. I'm having a word with Céline Dion." Perhaps we can look forward to a Kanye West Deadpool track in the future. Take a look at the exchange below.
In case you've missed it, watch Kanye West and Kim Kardashian take over Family Feud.
I love both Deadpool movies?????????… I heard tracks in it that sound similar to mine… bro I would have cleared my music for Deadpool …

— KANYE WEST (@kanyewest) 2018年6月12日
your guys writing and approach is so innovative … I love how you guys break the 4th wall… thank you for being innovative and please know I'm down to clear next time

— KANYE WEST (@kanyewest) 2018年6月12日
Agree. I'm having a word with Celine Dion. https://t.co/NnMSBBNA9k

— Ryan Reynolds (@VancityReynolds) 2018年6月12日
Click here to view full gallery at HYPEBEAST
Continue Reading at https://hypebeast.com/